Our Firm
Roach Financial Services is a financial consulting firm dedicated to helping our clients build wealth and preserve their hard-earned assets. Our firm is completely independent, so our loyalty belongs exclusively to our clients - not to a parent company. Our independence enables us to establish working relationships with a number of industry-leading brokerage firms and insurance providers whose products we leverage to create customized client portfolios. We recommend only those products and services that can be tailored to suit our clients' unique needs.

Our Staff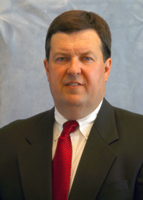 Michael D. Roach is a registered principal with FSC Securities Corporation and has operated Roach Financial Services in Fort Myers, Florida since 1993. Additionally, he holds two Bachelor of Science degrees in Electrical Engineering and Industrial Engineering. Currently, he is the Chairman of the Board of Elders at St. Michael Lutheran Church and a Board member of the St. Michael Foundation, a not-for-profit organization focused on the growth and development of St. Michael Lutheran Church and School. In his leisure time, he enjoys fishing, kayaking, and attending sporting events with his wife, son and daughter.
Donna J. Roach is the Office Manager for Roach Financial Services and performs the back office operations. She holds a Bachelor of Education degree in Special Education and worked as a Special Education consultative teacher for the School Board of Lee County from 1993 to 1999, when she joined Roach Financial Services. Prior to her employment with the School Board of Lee County, she was an ESE Department Head for the Hurst-Euless-Bedford School District located in Dallas, TX and was a classroom teacher for 16 years. In addition to working with her husband, she enjoys creating homemade natural soaps which she donates to various mission fields and charities, both locally and abroad under the label, Laughing Goat. She also enjoys spending time with her daughter and son. Donna is not registered with FSC Securities Corporation.